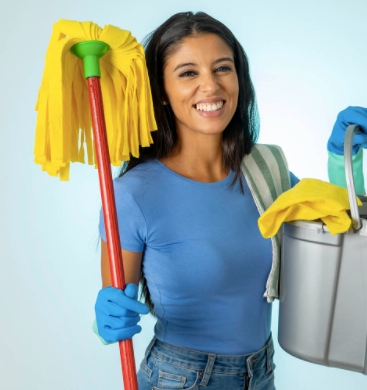 Welcome to Adam Products BV, your trusted partner for professional interior cleaning services. Our company is proudly controlled by Ailah Holding BV and is registered under the KvK number 85286990. Since our establishment in 2018, we have rapidly evolved into a leading cleaning company known for our dedication to quality and customer satisfaction.
Our Specialization

At Adam Products BV, we understand that a clean and hygienic environment is essential, whether it's vacation homes, hotels, offices, schools, or retail spaces. Our dynamic team of men and women specializes in cleaning these diverse environments and consistently delivers excellent results. We are committed to making your spaces look their best and ensuring a healthy and pleasant environment for your guests, customers, or employees.

Our Dedication

At Adam Products BV, we take pride in never disappointing our clients. We recognize the importance of reliability and punctuality in our industry. That's why we are always on time and work with unmatched precision to meet your expectations. We closely oversee all our projects, ensuring that every detail is addressed, so you can confidently rely on our services.

Our Customer-Centric Approach

At Adam Products BV, customer satisfaction is at the heart of everything we do. We understand that each project is unique and strive to meet all your specific needs. Our customer-centric approach enables us to provide customized cleaning solutions that align precisely with your requirements. You can trust us to go above and beyond to exceed your expectations.
In A Clean Summary
At Adam Products BV, you can count on a reliable partner for all your interior cleaning needs. We take pride in having a team of professionals who consistently strive for excellence. Contact us today and discover how we can help you keep your spaces shining clean. We are your trusted cleaning partner.